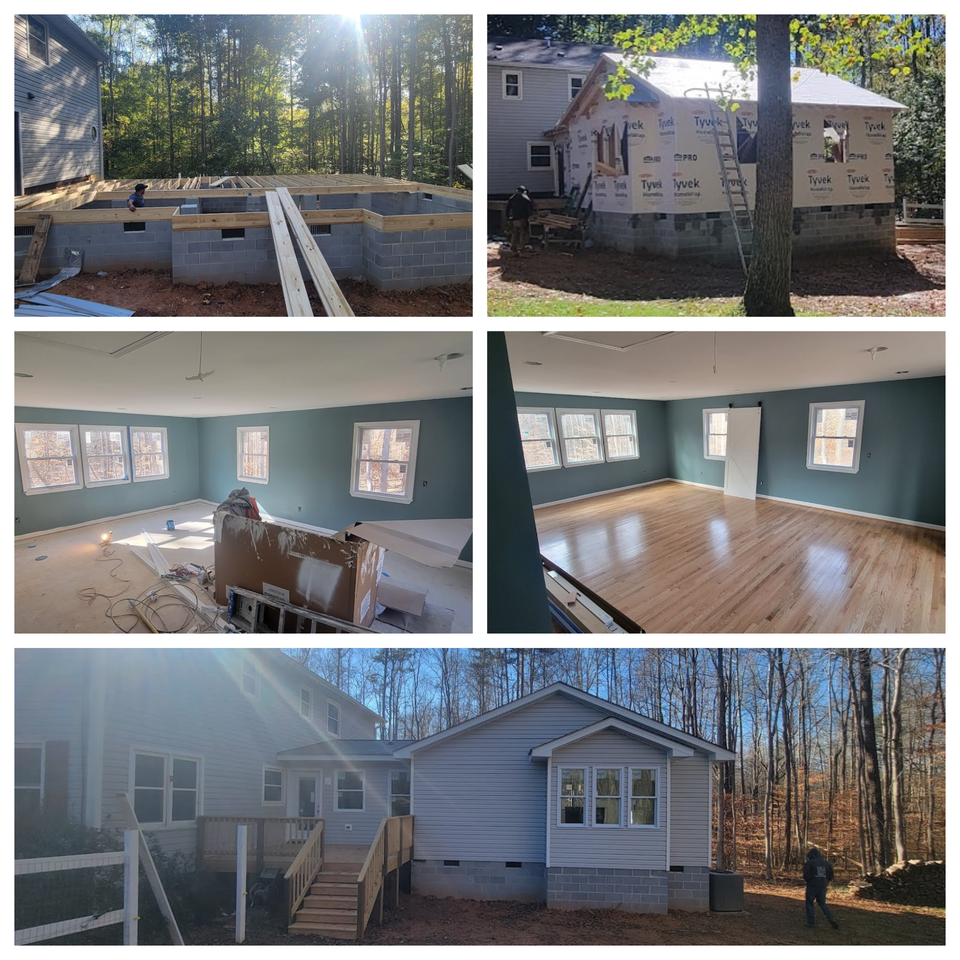 A client was referred to CRM to see if we could assist in building a fully ADA 900+ sqft master suite for a couple in Rougemont, NC. We were pleased to complete this addition for them in early 2022. The suite included a master bedroom, laundry room, full bathroom equipped with a wheelchair accessible shower, walk-in jet tub, ADA grab bars, accessible sink, and hardwood and tile floors throughout with a small deck off the side entrance. All work was permitted, passed inspection, and ended with a very happy client.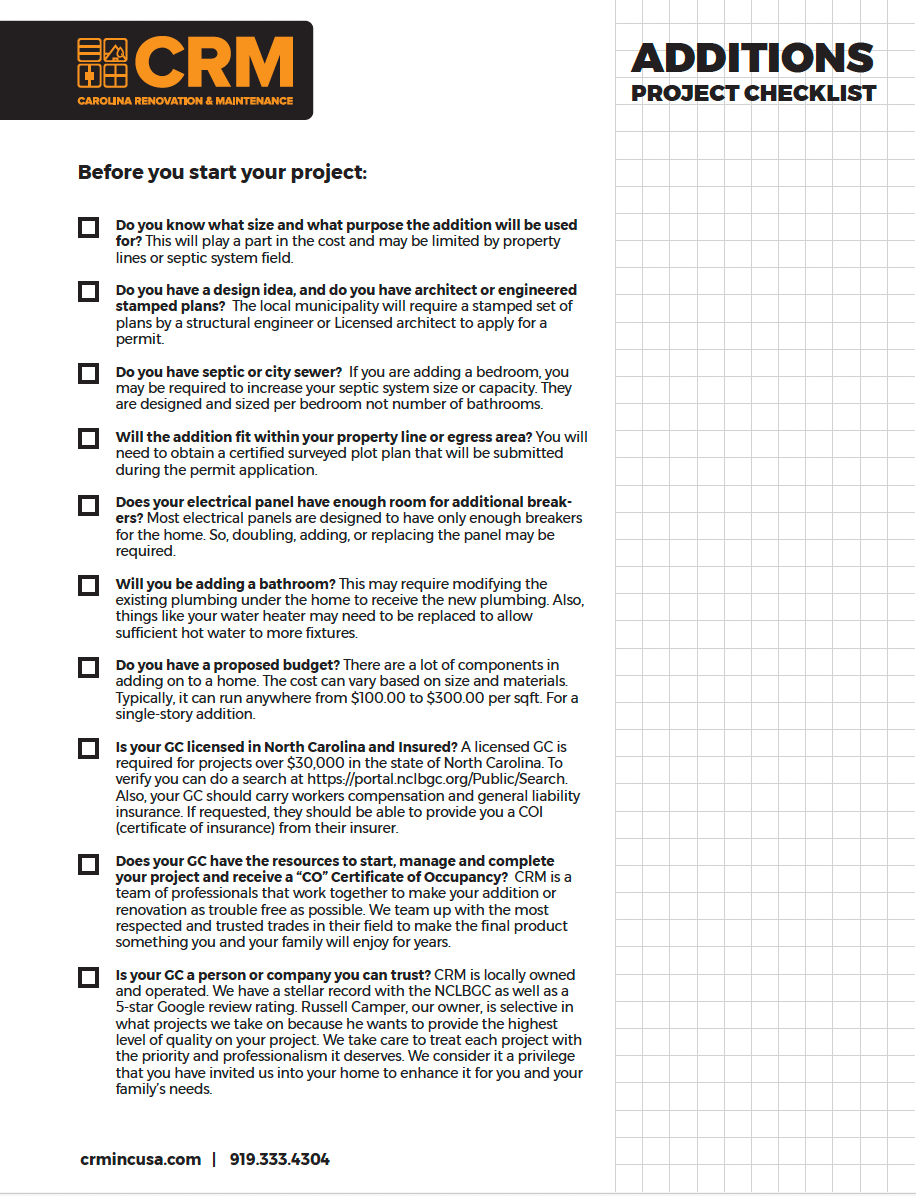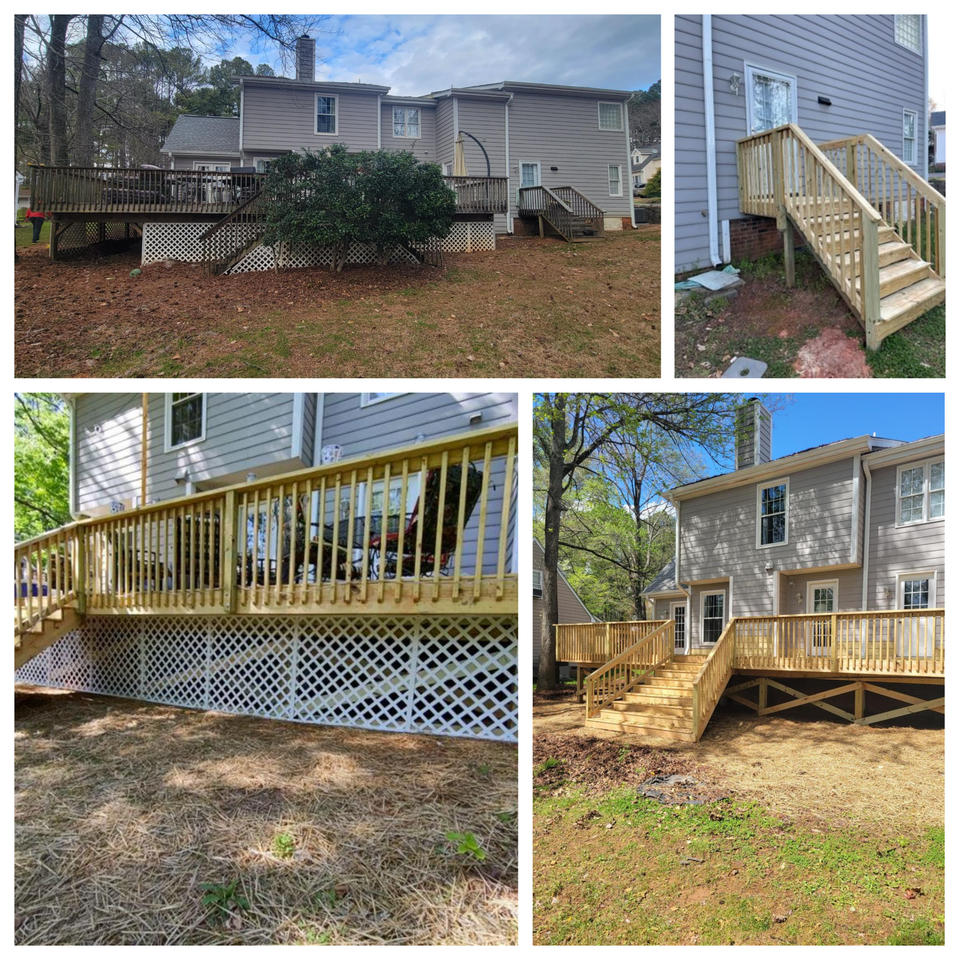 Decks, Patios and Sunrooms
Carolina Renovation and Maintenance Company can build a beautiful deck, patio or sunroom onto your home that will suit all of your outdoor living needs. If you have an idea in mind for your outdoor living oasis, we can help you achieve it! We only use the highest-quality materials and up-to-date building methods. Our team takes great pride in helping you design your new space and build it all on a timeline that works for you. Contact us today to schedule a FREE estimate for your new project!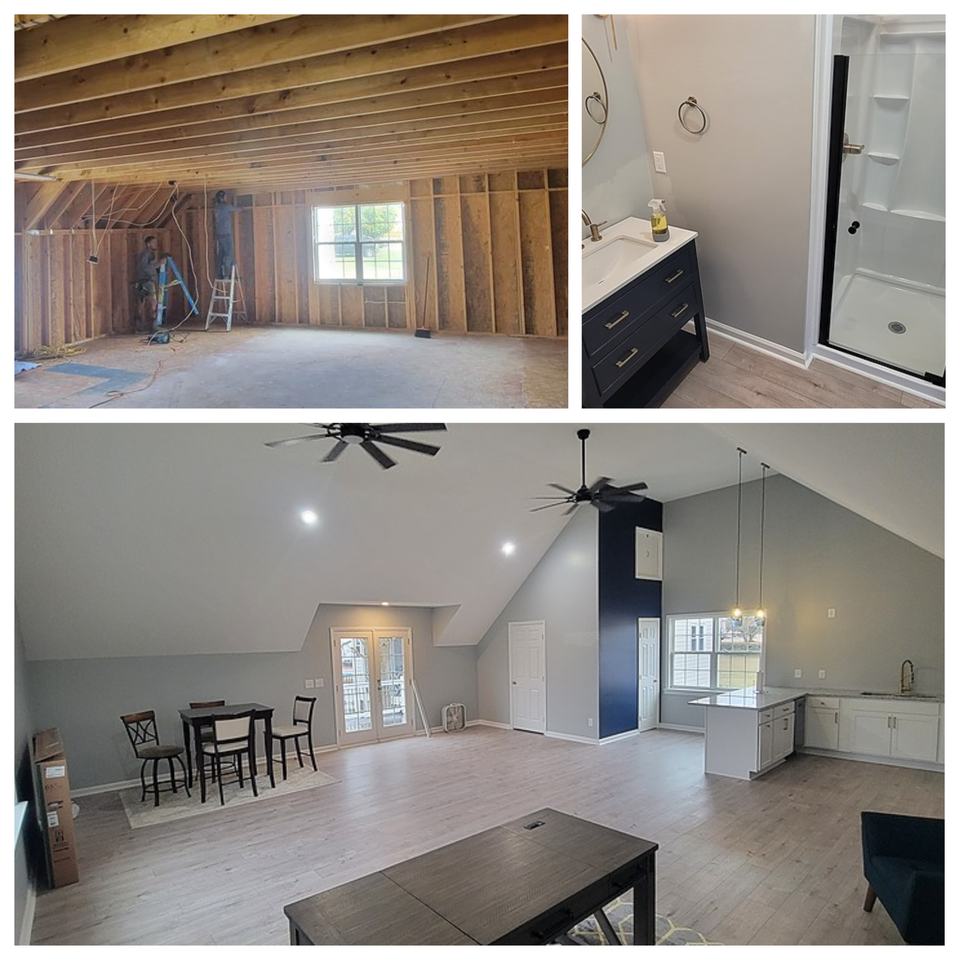 Do you have an unfinished space in your home you've been meaning to transform? Carolina Renovation and Maintenance can help! Turn your unfinished space into a usable living area and create space in your home that your family needs. You can also turn the space into something you can make a profit on as a small apartment or as an AirBnB. Contact our team today to start your next project!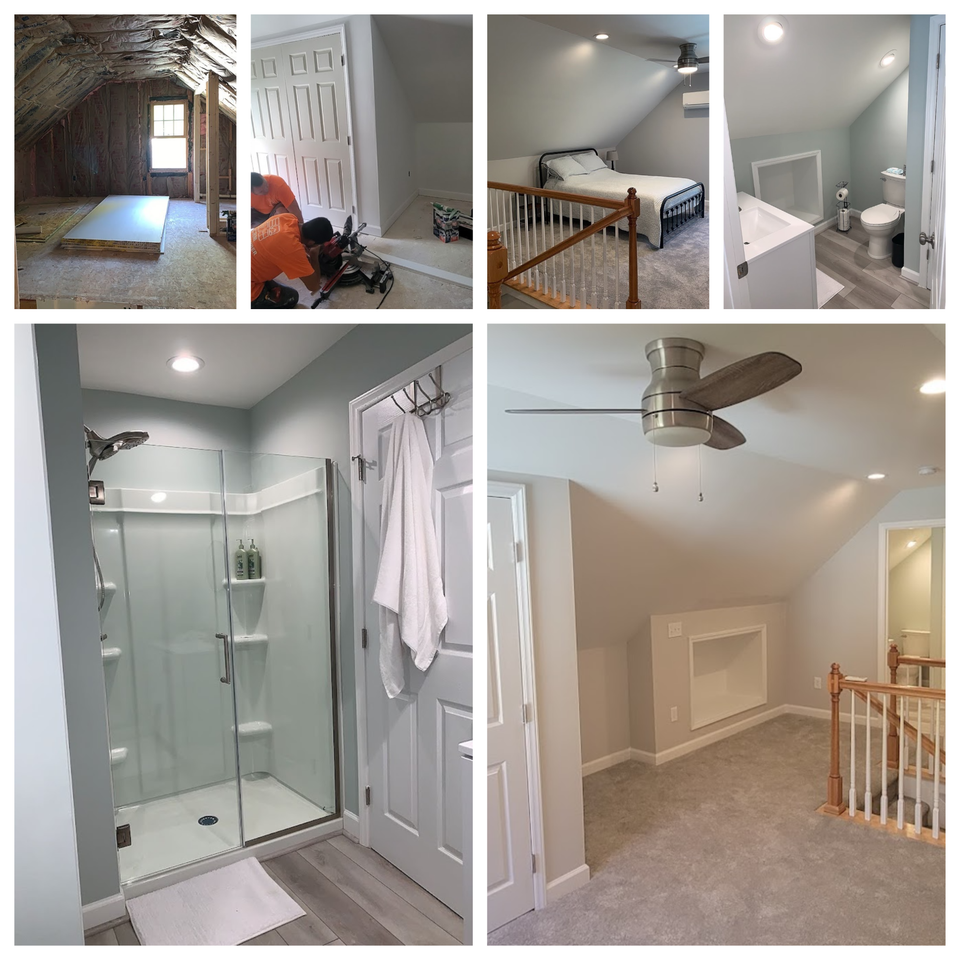 Attic and Basement Conversions
Converting an attic or a basement is a great way to make use of every square inch of your home. At Carolina Renovation and Maintenance, we're experts at finishing attics and basements from water-sealing and protecting, to installing durable flooring solutions and windows. We can also help you with any other alterations or home improvements including molding and carpentry, refinishing floors, and more! Contact our team to get started on your attic or basement conversion today!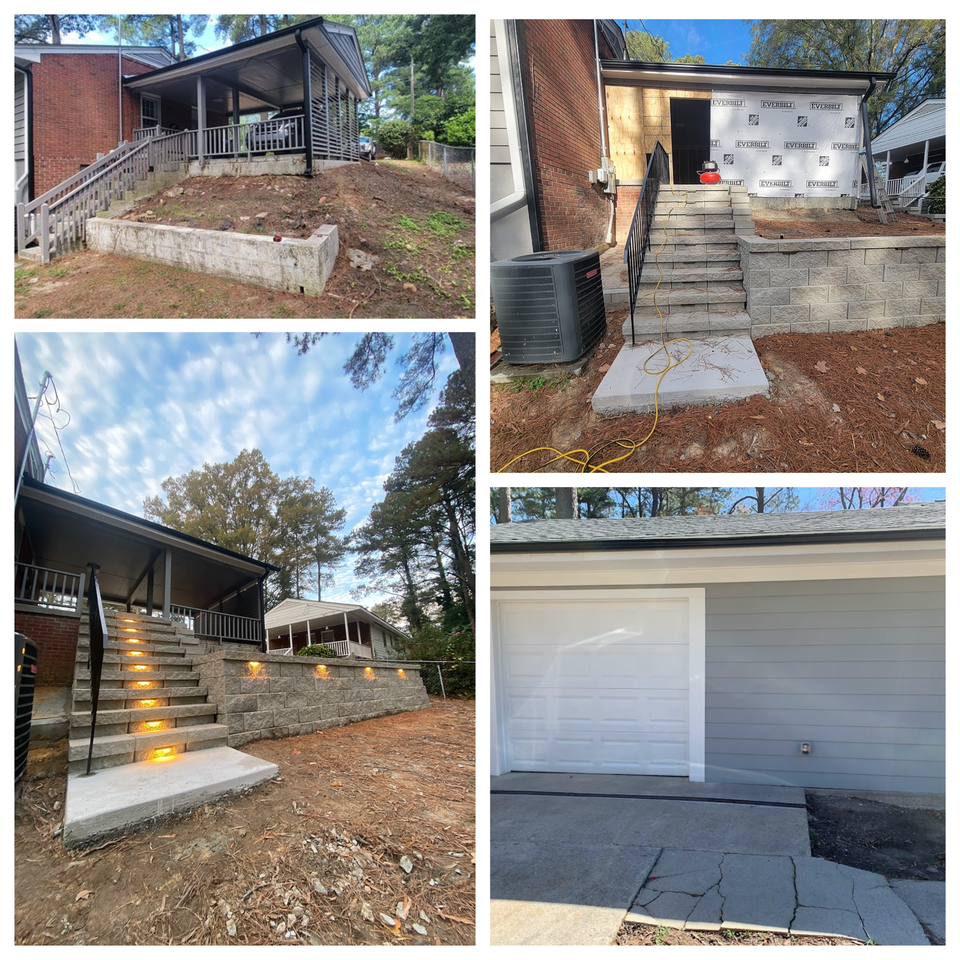 Exterior Renovations and Repairs
CRM was contacted about converting a carport to a garage and fixing a failing retaining wall. We were pleased to provide our client with her dream finished product, as well as completely replace the roof on her home after it was discovered to have been in dire need of replacement.
Our Recent Residential Projects 

Give us a call or send us a message using the form below.